During the much-anticipated WWDC event today, Apple has announced several updates to its WatchOS10, some of these updates focus on enhancing the user experience for cyclists that we have been waiting for. The new changes include added support for cycling sensors, estimating cycling power FTP, automatic determination of cycling power zones, Workout API integration, and a synchronized live activity feature between the Apple Watch and iPhone.
$779.99
in stock
1 used from $717.59
as of September 21, 2023 5:30 am
Last updated on September 21, 2023 5:30 am
NEW CYCLING SENSOR SUPPORT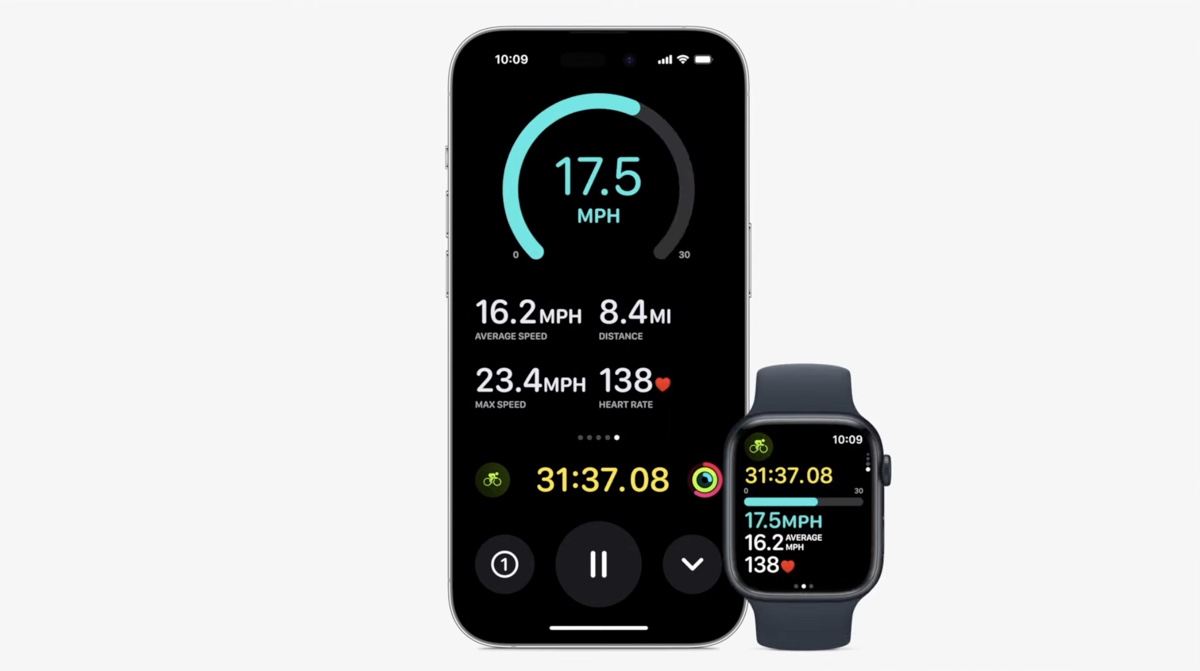 One of the most significant announcements during the event was the integration of Speed sensors, Cadence sensors, and Power meter support into the Workouts app. This addition marks a considerable shift in Apple's approach, bridging the gap that had previously discouraged many athletes, particularly cyclists, from switching to Apple.
By incorporating these sensors natively, Apple Watch becomes an even more powerful tool for cyclists, allowing them to monitor their cycling speed, cadence, and most importantly cycling power.
ESTIMATING CYCLING POWER FTP
With cycling power integration, WatchOS will also have the ability to estimate Functional Threshold Power (FTP). FTP, in cycling terms, is the highest average power you can maintain for an hour. It's a crucial metric for cyclists as it provides insight into overall cycling performance and endurance.
This new feature will utilize data from the power meter sensor, heart rate data, and motion data from the Apple Watch to estimate your FTP. It will be interesting to see how closely this estimation aligns with an actual FTP test. I'm also assuming that Apple will provide an option for cyclists to manually enter their FTP. More details on this are expected to emerge as WatchOS 10 is released.
AUTOMATIC DETERMINATION OF CYCLING POWER ZONES
Power zones are vital in structured training, allowing cyclists to understand the intensity of their efforts and tailor their training accordingly.
With WatchOS10, the Apple Watch will use the data from a power meter and heart rate to automatically determine your power zones. Not only will the watch determine your power zones, but it will also display which zone you're currently in during your workout, and the amount of time you've spent in each zone.
A NEW WORKOUT API FOR THIRD-PARTY APPS
The final update announced at WWDC 2023 is the new Workout API. This update is aimed at creating a seamless experience for users of third-party fitness apps, like TrainingPeaks.
The new API will enable these apps to push workouts directly to the Apple Watch. This should allow you to take a workout prescribed by your coach, for example, and execute it with the aid of your Apple Watch. TrainingPeaks was showcased during the event as an example, but it will be interesting to see when and if additional apps, such as FinalSurge, will be added.
SYNCHRONIZED LIVE ACTIVITY DISPLAY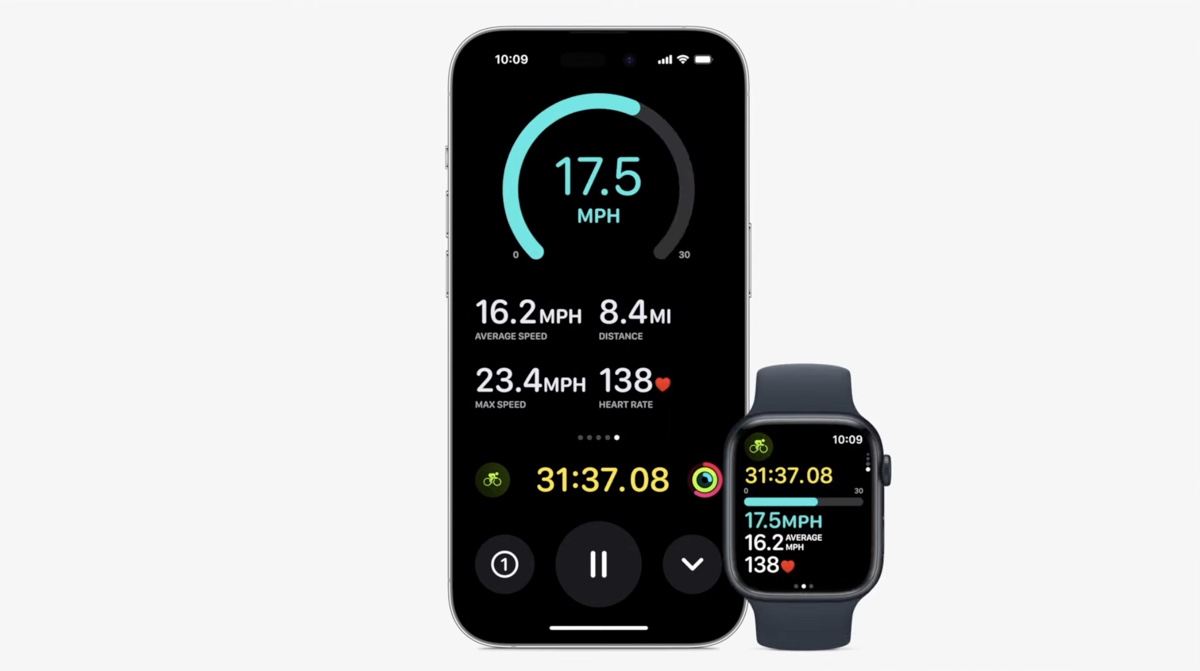 Another feature that Apple has added is the ability to see cycling workouts from the Apple Watch automatically appear as a live activity on the iPhone. Tapping the live activity will take over the entire phone display, enabling cyclists to easily view real-time metrics from their Apple Watch.
This means cyclists can mount their phones on the handlebars and see key metrics such as elevation, power zones, current and maximum speed, heart rate, and more.
The new Apple watchOS 10 is typically available in public beta around early July, with its final release slated for the September timeframe.
It's encouraging to see Apple continuously enhancing its support for cycling. From the automatic detection of cycling activity and fall detection for cyclists to the new support for third-party power, cadence, and speed sensors, Apple is taking significant strides to close the gap with competitors in the fitness watch arena.
What do you think of these updates?
Let me know your thoughts in the comments.