WAHOO ELEMNT bike computers allow for smart bike trainers control. In this post or video above, I will walk you through pairing your Wahoo ELEMNT bike computer to your Wahoo KICKR or any ANT+ FE-C bike trainer, and six different ways you can use your WAHOO ELEMNT to control your smart bike trainer.
SUPPORTED TRAINERS
Wahoo ELEMNT bike computers supports any ANT+ FE-C trainer. So by default, it will work with the KICKR but also can work with trainers from Tacx, Elite, Kinetic, CycleOps, Minoura, and more. As long as your trainer supports ANT+ FE-C protocols, then the ELEMNT should be able to control it.
PAIRING
The first you need to do is pair your KICKR or ANT+ FE-C smart trainer to your Wahoo ELEMNT computer. In this post, I will be using the Wahoo KICKR as an example but this should work with any other smart trainer that supports ANT+ FE-C protocols.
Using the companion app, make sure your Elemnt computer is paired to your smartphone first.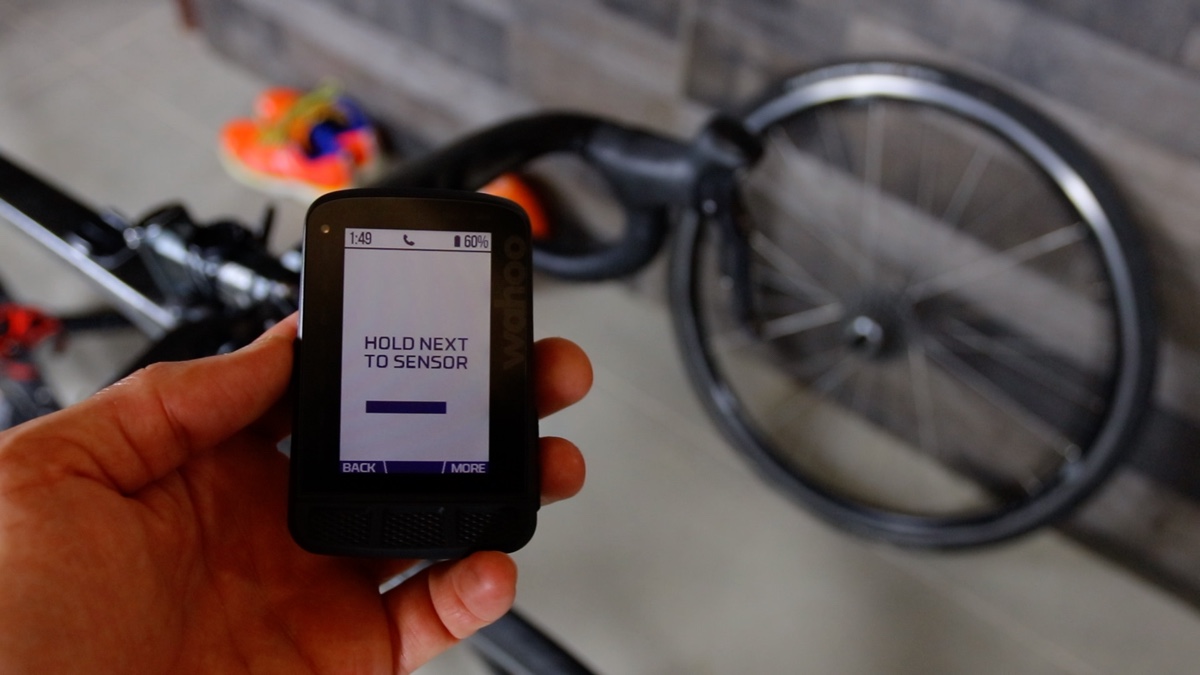 Tap on sensors and look for your smart trainer. You can also add it directly from your bike computer. Just tap the power button on the side of the ELEMNT, and browse down to Add Sensor.
Once it finds your trainer, it will prompt you to save it.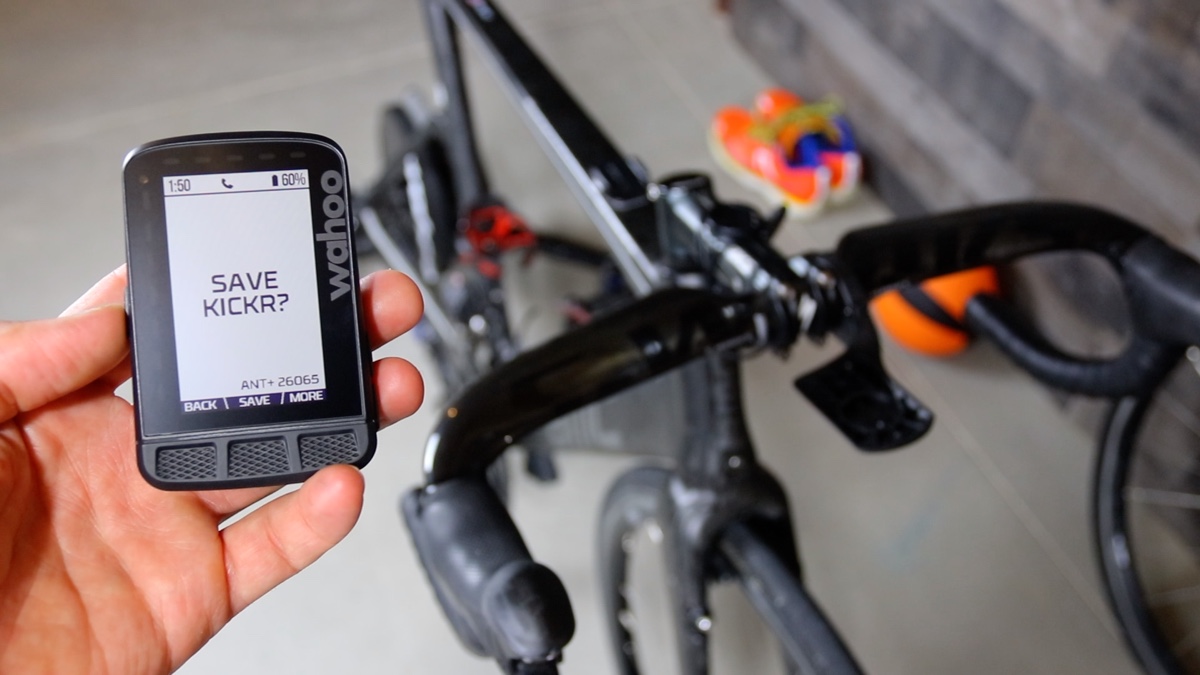 Switch the ride type from outdoor to indoor in the main menu under ride type.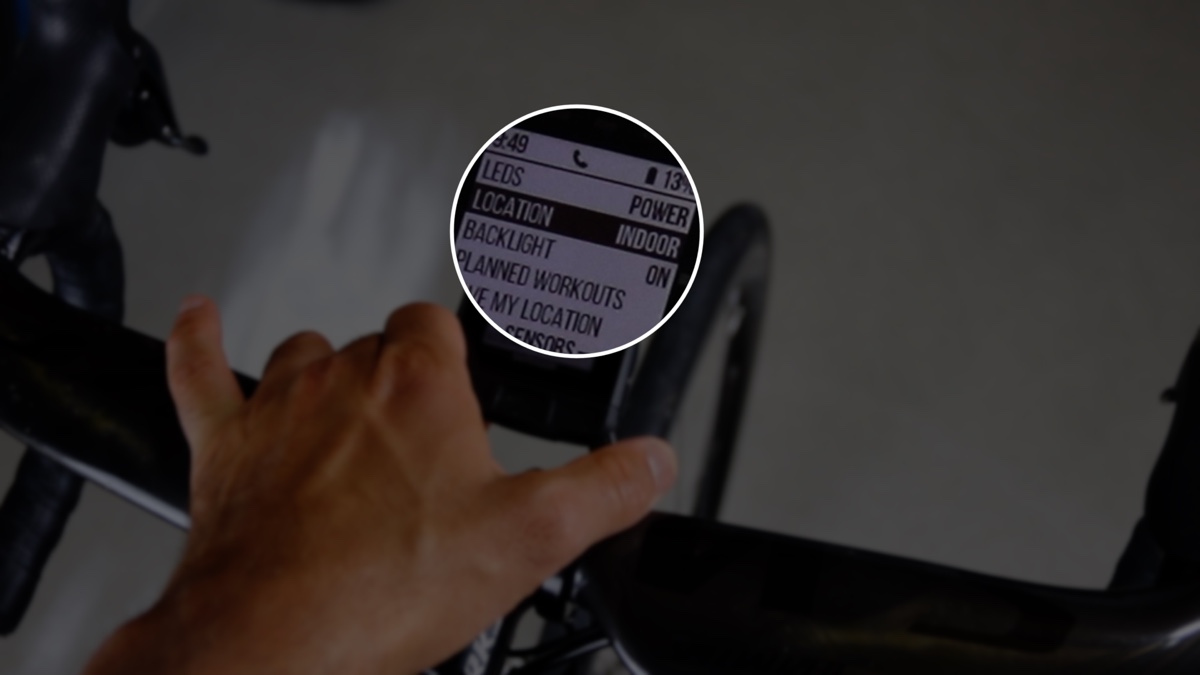 If you are using a Wahoo KICKR, the ELEMNT will use Bluetooth to connect to the KICKR by default. However, this can raise an issue if you plan on using the KICKR with a third-party app via Bluetooth like Zwift on a mobile device for example. So you need to force the ELEMNT to pair in ANT+. To do that:
Pair your Wahoo KICKR to third-party app in Bluetooth first.
Once you have a connection, start the pairing process with your ELEMNT.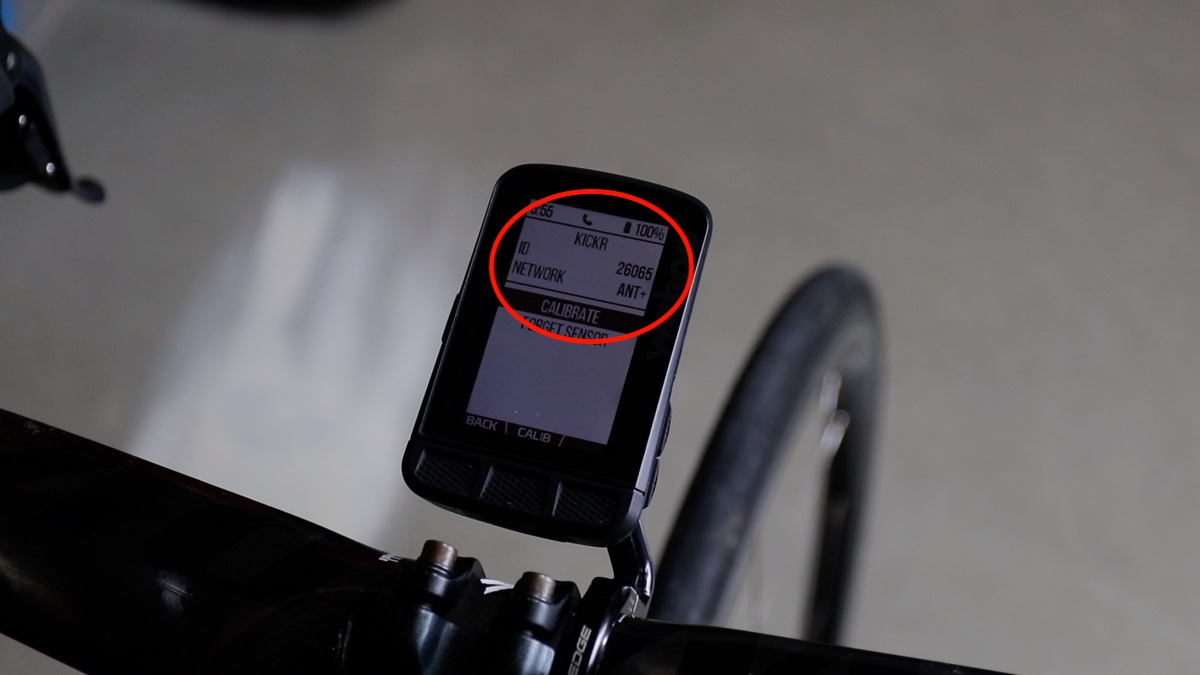 Once you start moving, you will see the following screen with all the different modes available for you.
AVAILABLE MODES
Passive Mode
Level Mode
Resistance Mode
ERG mode
Route Mode
Workout Mode
PASSIVE MODE: Passive Mode allows you to use your smart trainer with another app like Zwift for example but also record the ride using your ELEMNT. In passive mode, the ELEMNT will not attempt to control your trainer and will only record data from your ride.
LEVEL MODE: In this mode, your smart trainer will simulate the standard resistance curve. Meaning, the harder you go the more resistance you will feel. Similar to riding outside, the faster you go, the more resistance you will feel from the wind. In level mode, you have 10 levels (0 to 9).
Generally I find level 1 or 2 to be the closest thing to riding on a flat road and sufficient for most workouts if you use gearing to adjust resistance.
RESISTANCE MODE: Level mode and resistance mode can get confusing. Think of resistance as the brake setting. You can set the break strength from 1% to 100%.  Unlike level mode, the brake strength or resistance you feel will be fixed regardless of your speed.
Play with these two mode and see which one work best for you. I personally like using level mode because it resembles outdoor riding the most.
ERG MODE: In ERG mode, you can set your target watts and the trainer will adjust the resistance to keep you at your target watts regardless of your speed or cadence. So if you set it at 200 watts, the trainer will adjust the resistance to keep you at 200 watts whether you are doing 50 rpm or 120 rpm. You can read more about ERG mode here.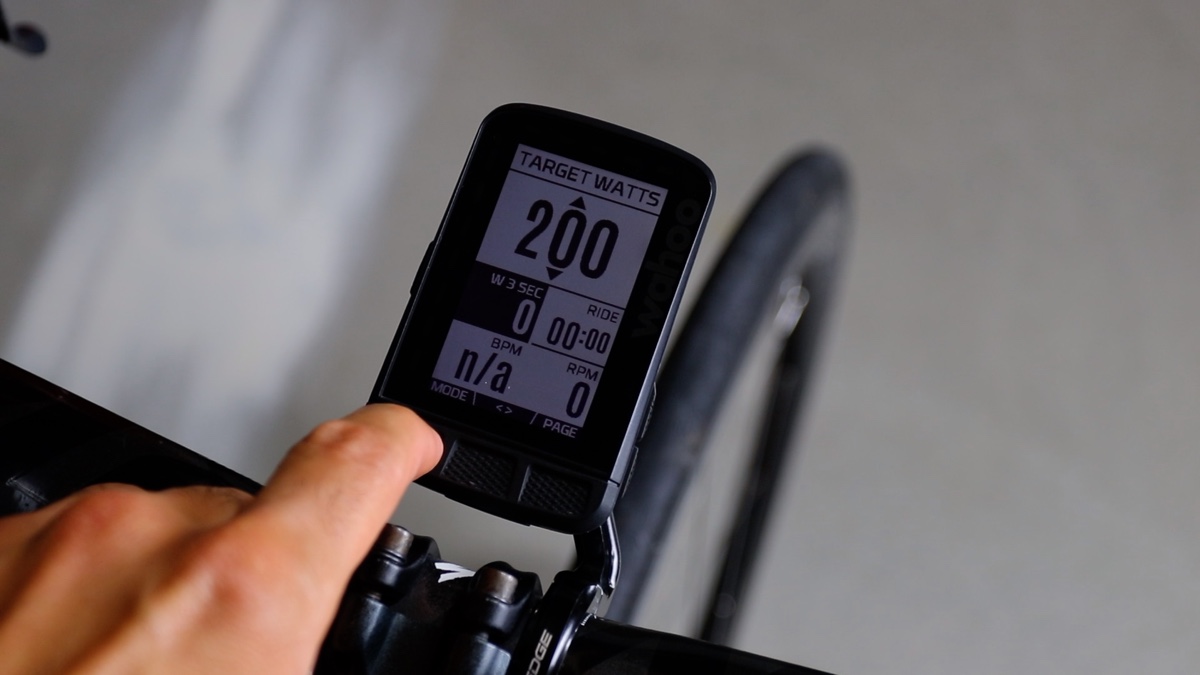 SIM MODE or ROUTE MODE: In this mode, you have the ability to re-ride a specific route by either selecting a route that you previously did or a new route that you created on any of the routing options supported by the ELEMNT like Komoot, Strava or RidewithGPS. 
In route mode, make sure your weight is entered correctly in your profile in the ELEMNT app.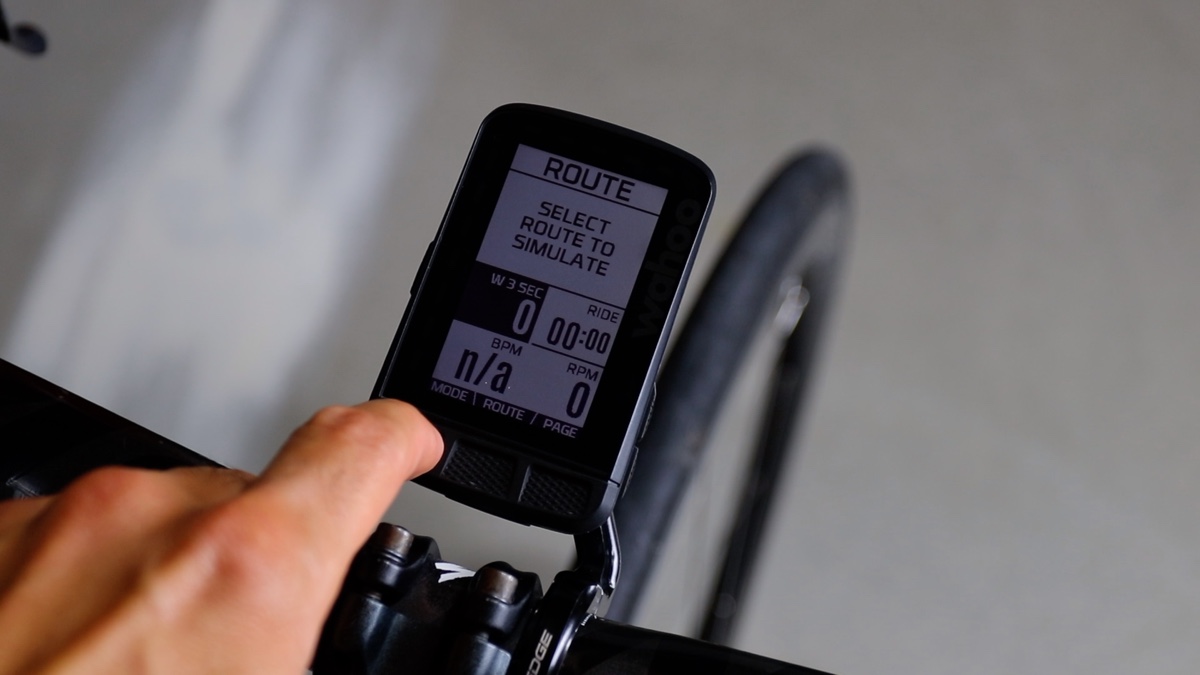 WORKOUT MODE: The ELEMNT is optimized to read incoming plans from 3rd party apps like TrainingPeaks or Today's Plan and hopefully we will see more apps supported soon.
You need to first authorize TrainingPeaks or Today's plan from your Profile using the Elemnt app.
Go to your profile
Tap on Authorize Apps
Select TrainingPeaks or Today's plan.
You will be prompted to login and authorize the link between the two apps.
The ELEMNT supports intervals based on power, heart rate, or cadence. It will pass whatever information it receives from the third party application.
TrainingPeaks only support intervals based on % of functional threshold power (FTP) and heart rate. That information will be passed to the ELEMNT and it will guide you through your workout workout in ERG mode.
Make sure you FTP and power zone set correctly in the ELEMNT app under your profile.
Next time you turn on your Wahoo ELEMNT, you will see a popup of your planned workout and you have the option to select the workout. You can also view all your planned workouts and select a different one.
If for whatever reason you don't see the workout, you can select the workout directly from the ELEMNT companion app and load onto your ELEMNT.
WORKOUT CONTROLS: You can pause, skip, rewind, or stop an interval mid-workout without impacting your interval or overall time. All these control options will be displayed for you in the workout screen. You can also adjust the workout intensity.
From the workout detailed page, press the plan button
Tap the button under the "100%" and you will see an option to scale up or scale down the workout.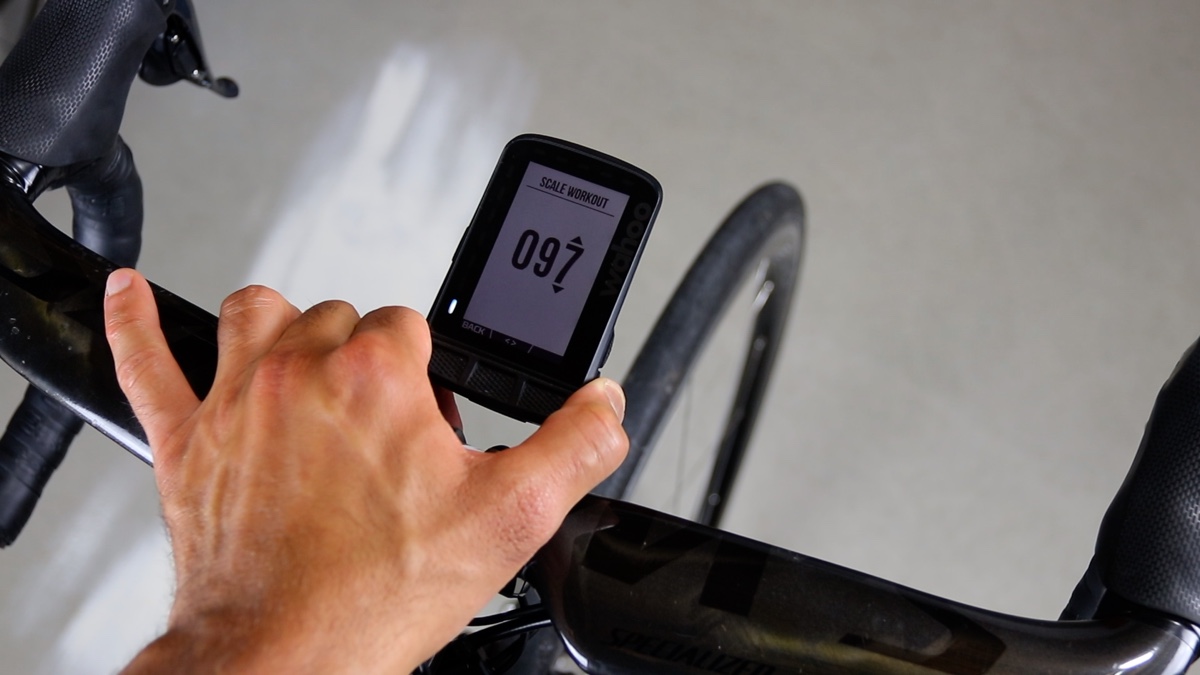 This feature is useful on days when you aren't feeling 100% of find yourself not able to complete the intervals. Or maybe you find the workout too easy and want to scale it up a little bit.
Thanks for reading!