After being under wraps since last Spring, InsideRide, the company behind the E-Motion rollers, last week, showed off the E-Flex motion system designed for the KICKR smart trainers.
The E-Flex motion system is designed to bring the same motion they pioneered with their E-motion rollers. If you are not familiar with their E-Motion rollers, these are rollers with motion technology and bumper wheels to prevent you from falling off. If you've ever been on traditional rollers, you will find the InsideRide E-motion a little easier to ride than traditional rollers and more comfortable.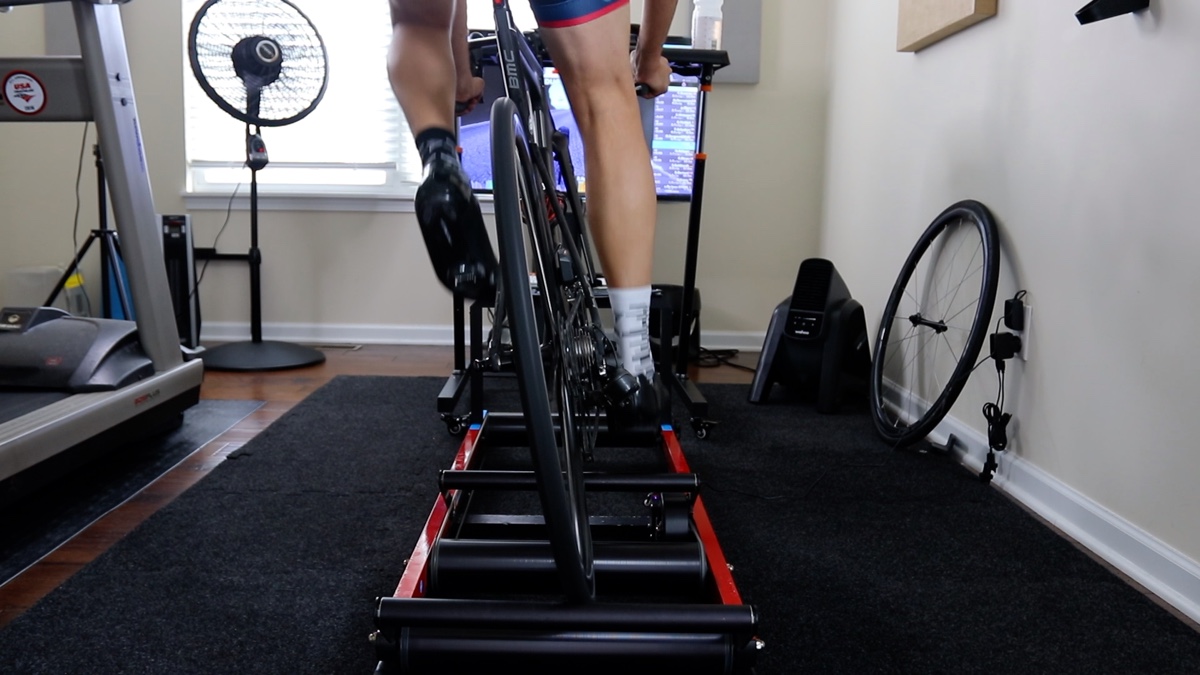 With the E-Flex, InsideRide is trying to bring that same motion and comfort you feel on the InsideRide rollers to your Wahoo KICKR.
Similar to other rocking platforms, The E-Flex was designed to deliver the same motion experience to your stationary trainer but in a more compact design along with the fore-aft motion experience InsideRide pioneered with their rollers.
The E-Flex comes in two pieces. The base piece which is used to hold the KICKR in place, and the floating fork piece. The KICKR is secured to the base with the legs folded. This gives the KICKR clearance to rock side to side while keeping the platform compact and light weight.
The center leg of the Kickr is rigidly clamped to the halfpipe piece in the middle and secured with clamps so there is no looseness or misalignment. It also allows the KICKR to tilt side-to-side.
That piece of metal on the side is a leaf spring designed to counter balance the heavy flywheel side of the KICKR to maintain neutral balance. As you know, the KICKR is not symmetrical and needs this support on one side only. It is not adjustable.
The base and front stand have a floating mechanism built-in and controlled by elastic cables.
The rocking motion is controlled by the floating fork stand. As you turn the handlebar, the bike and KICKR will tilt side to side as a result. Similar to the way it works on the rollers.
As you ride the KICKR, your bike will tilt side to side with each pedal stroke. As long as you are in balance, practically no steering pressure will be needed. As you pedal faster and increase power, the force of your hip movement will naturally increase the rocking and fore-aft motion giving you a full 3D experience.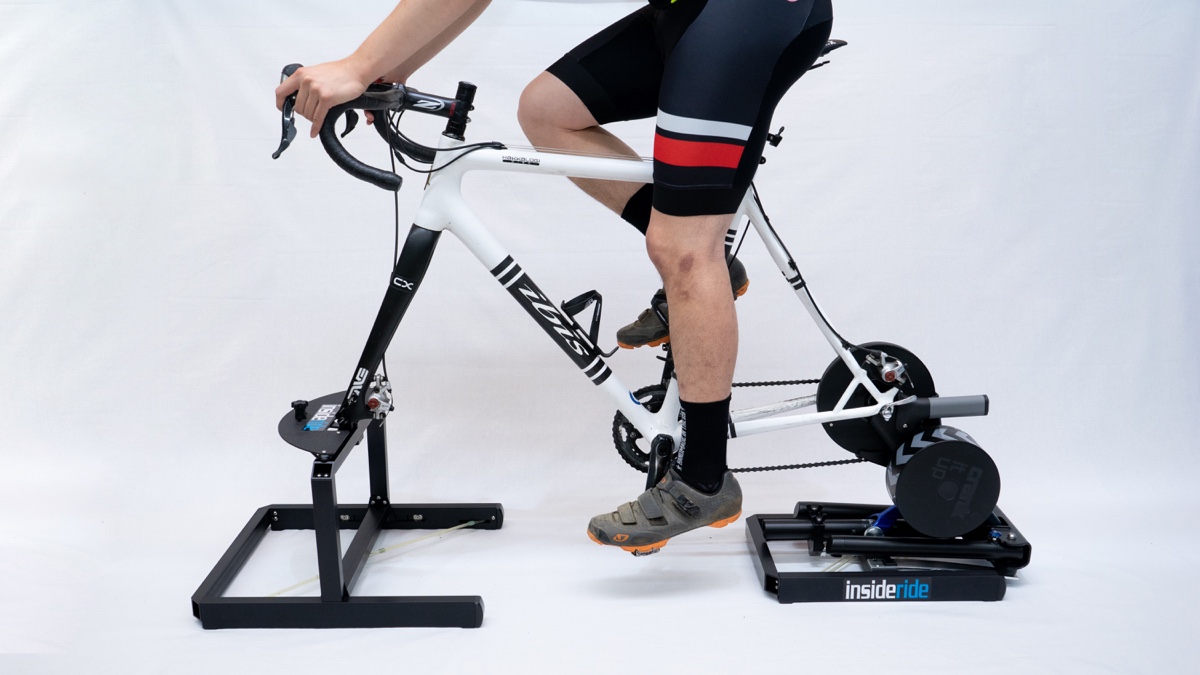 The fork stand does contain a light spring which provides a small force to keep the bike and trainer vertical when not in use, and as a centering force when riding no-handed.
The E-Flex is only compatible with the KICKR at this point and retails for $399 US. InsideRide plans on making it available late September.
Hope to have my hands on one soon for a full in-depth look. Stay tuned and make sure to subscribe to our YouTube channel as well.