Wahoo Fitness and Zwift are putting to rest their patent dispute linked to Zwift's Hub bike trainer.
This development emerged last Thursday when legal documents indicated that both parties are urging the court to retract Wahoo's patent lawsuit and all counterclaims against Zwift, with each handling their respective legal costs.
This disagreement ignited last year when Wahoo accused Zwift and JetBlack for violating its patents. This contention came right after the launch of Zwift's "Hub", Zwift's first smart trainer. Zwift's HUB, manufactured by JetBlack, was believed to infringe on Wahoo's intellectual property rights. While Wahoo reached an early settlement with JetBlack, preventing the sale of JetBlack's Volt (a similar product to the Hub) in the U.S. and Europe, they continued their case against Zwift.
Before unveiling the Hub, Zwift had backpedaled on an initial plan to create an in-house indoor trainer and smart bike. Instead, they chose to modify the existing design of the JetBlack Volt and launched the Hub later in September. Zwift priced the HUB at an aggressive low price of $499, was significantly cheaper than Wahoo's Kickr Core which was priced at $899 at the time.
Wahoo promptly filed patent infringement lawsuits against Zwift and JetBlack as soon as the Hub hit the market. The lawsuits primarily revolved around three patents. By December 2022, Wahoo had settled matters with JetBlack but remained steadfast in its legal case against Zwift.
WAHOO DROPS KICKR CORE PRICE
With competition, it's the consumers who often benefit from better pricing options. In a significant move, the price of the KICKR CORE in the US has been reduced by $300, going from $899 to a more wallet-friendly $599. Similarly, in Europe, the cost has been lowered by €200 to €599, a decrease from the initial €799. In addition to the KICKR CORE, Wahoo has been running deals on their full range of bikes trainers and smart bikes throughout the year which you can find here.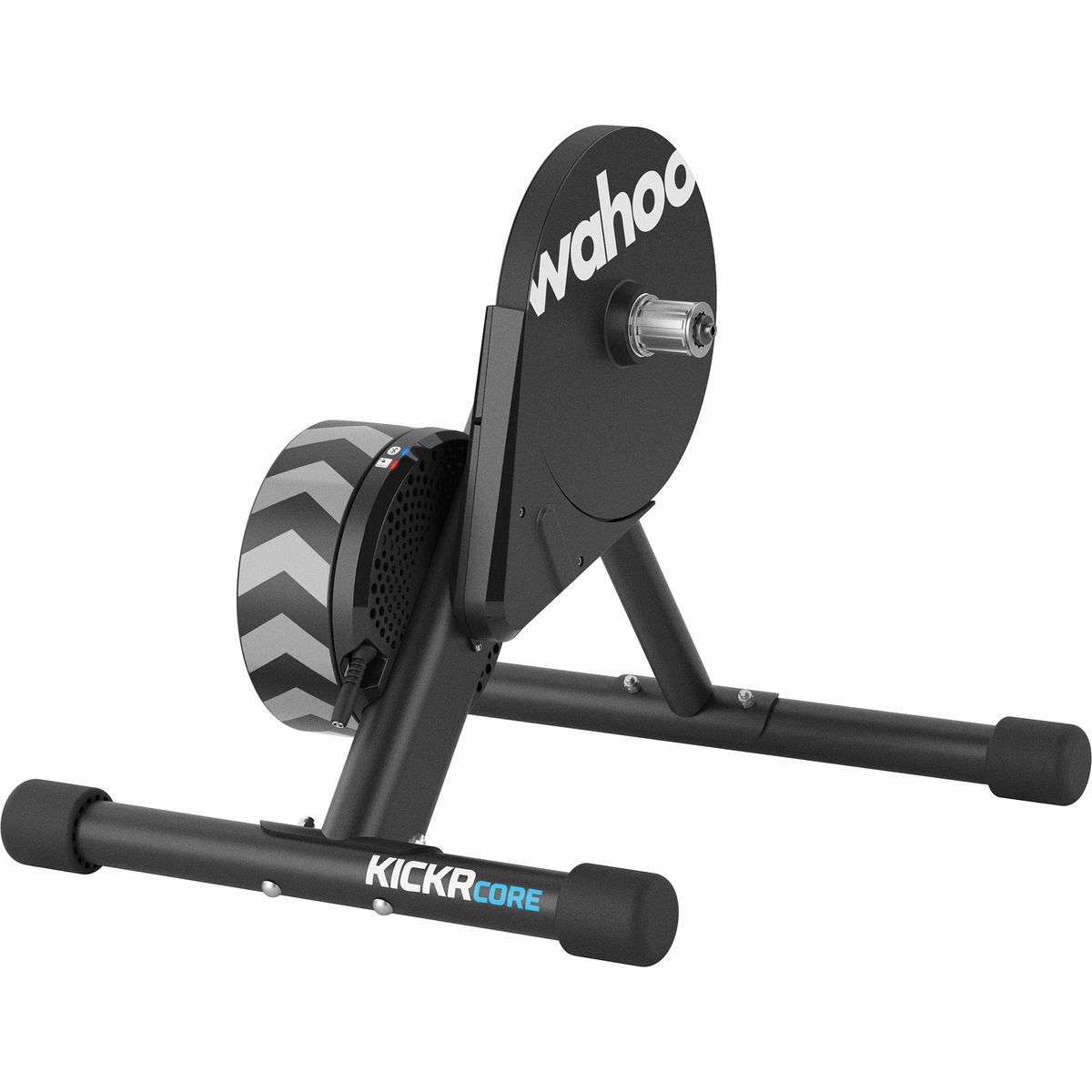 $600.00
in stock
as of September 21, 2023 5:30 am