Wahoo is pulling the plug on their RGT Cycling app on October 31, 2023. Just for context, Wahoo acquired RGT last year and then bundled it with their Sufferfest acquisition—now known as Wahoo SYSTM—to create what's now known as Wahoo X.
So what's going to happen to your Wahoo X subscription? If you're on a monthly Wahoo X plan, you will receive a 3-month Zwift code that you can redeem; Annual folks will get a 12-month subscription code to Zwift.
So that's everything you need to know about what's happening to your RGT subscription. I think at this point we all know a lot of this came out of the settlement both companies reached, and personally, I think it's a good move by Wahoo since RGT has been stale and really going nowhere.
The good news is, there are plenty of other options if you're looking for alternatives to RGT and Zwift isn't your game. So I'm going to go over a few other options that provide similar functionalities.
$99.99
in stock
5 new from $99.99
as of December 5, 2023 2:34 am
$599.99
in stock
as of December 5, 2023 2:34 am
Last updated on December 5, 2023 2:34 am
BKOOL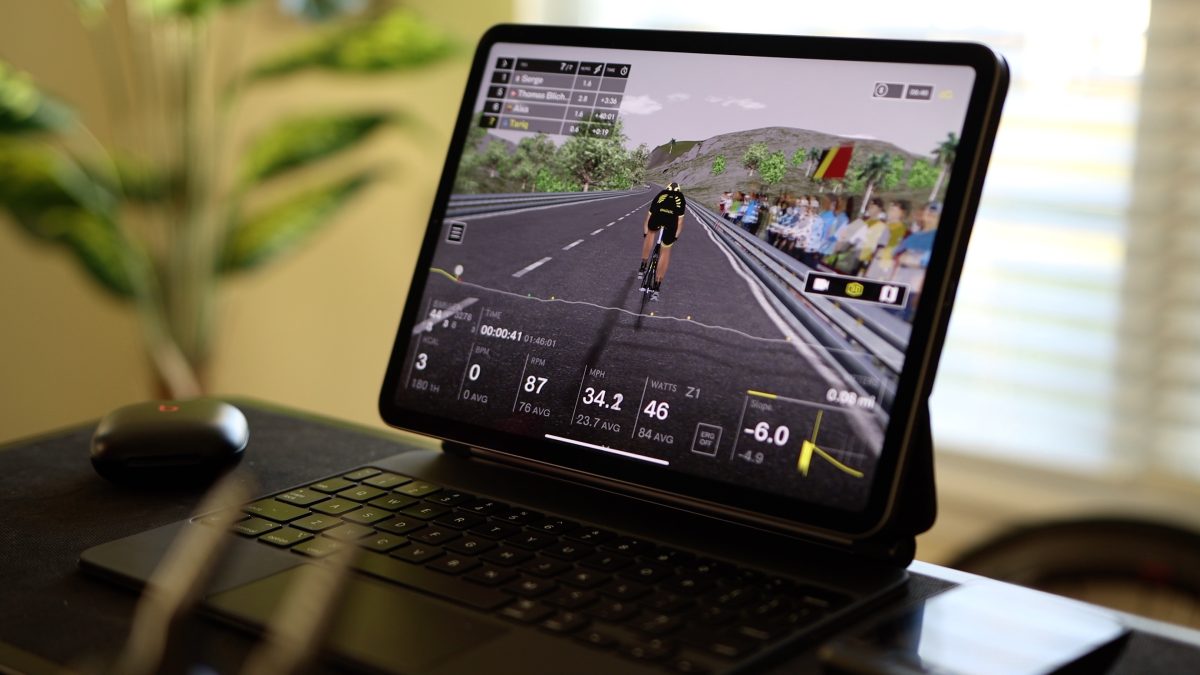 Bkool is a virtual cycling platform that allows cyclists to ride on virtual routes, participate in group rides and races, and engage in structured training workouts.
Bkool costs $11 per month. They also offer an annual subscription for $110 per year. You can also get a family membership for $129 per year.
With the subscription, you get access to Bkool Fitness, which offers spinning/Peloton-style, instructor-led classes. BKool Cycling is the virtual cycling version with a range of features and capabilities that make it a good alternative to RGT or Zwift. They offer plenty of routes that you can ride in map view, video view, or my personal favorite, the 3rd view.
In terms of community features, Bkool allows users to join live group rides and races with other users from around the world. Bkool constantly runs live events that you can join, and some can have a decent number of users, but most likely you will be riding with only a handful of other riders.
Bkool Cycling also offers the ability to create your own routes similar to Magic Road. You can even create your own route with a video if you have a good-quality video recording with GPS.
Bkool is available for MacOS, Windows, iOS, and Android.
ROUVY
Rouvy costs $15 per month or $144 for a full year. A 6-month option is also available for $84. They used to offer family sharing for no extra cost, but they no longer have that option.
Rouvy offers a range of features including the ability to ride or race on virtual routes that feature real-world video footage and augmented reality. The platform also offers structured workouts, training plans, virtual races, and group rides with other users worldwide.
Rouvy has a large library of structured workouts that you can choose from. You can also create your own workout using their workout builder or sync your workout of the day from TrainingPeaks.
The platform hosts various events, races, and group rides to keep things interesting and enjoyable. The number of riders joining a ride or race can vary from a handful to a few hundred, but generally, expect between 10 to 50 riders. You can also create your own group rides or races and invite bots or other friends to join you.
Also, you can use Rouvy to run if you have a treadmill and a treadmill speed sensor or a footpod.
Rouvy used to offer a route creator tool, but they have taken it down and no longer offer the ability to create your own routes.
Although Rouvy may not provide the same level of virtual and social environment as Zwift, its high-quality video routes and augmented reality are certainly impressive. The app is well-designed and accessible on multiple platforms, and it's the only other app that supports virtual running.
Rouvy is compatible with Windows, Mac, iPhone, or iPad. It is also available on Apple TV and Android. Rouvy supports smart bike trainers. Also, they support classic "dumb" trainers with a speed sensor.
MY WHOOSH
I recently did a full deep dive video on MyWhoosh, so I highly recommend you watching that one if you haven't yet.
MyWhoosh offers many of the same features as Zwift, including different virtual worlds, group events, racing, and workouts. MyWhoosh has over 54 routes in 5 different worlds, totaling around 500 miles.
MyWhoosh recently locked in an exclusive three-year partnership with the UCI for the UCI Cycling Esports World Championships that covers 2024, 2025, and 2026.
MyWhoosh has done plenty to ensure fair racing and catch power dopers. They offer the ability to dual-record power, enhanced rules and regulations, and power verification to ensure fair play.
MyWhoosh works with smart trainers. They have plans to support classic trainers with a speed sensor, but that feature is not turned on yet.
MyWhoosh is free to use—yes, they are free for now. The app is available on Windows PCs, iPads, iPhones, and Android. The minimum specs to run this app are pretty high, so if you have an older tablet or PC, you might be out of luck.
The good news is they are working on an Apple TV version. Not sure when that will be available, but I hope to see it soon because I know plenty of you have asked for it.
INDIEVELO
IndieVelo is definitely one to watch. Even though it's still in Beta, this app is turning heads for being seriously feature-rich and hyper-focused on group events, racing, and results verification.
Also, similar to RGT, all game simulations are done on the server side rather than on individual devices. That's the same approach RGT used. The idea behind this is, crunching all the information server-side and pushing it down to users is better; so what you see on your screen is what everyone else sees. They're even fine-tuning this technology to make it hyper-accurate and working on patenting it.
If you're a graphics snob, you'll have to manage your expectations. IndieVelo's visual aesthetic is a bit old-school, but that's by design. They've been laser-focused on nailing the technology, features, and ride physics, which, by the way, are impressive with leaning into corners, braking, drafting, and you can even see wind speed and direction.
In terms of functionality, it checks all the boxes: multiple routes, custom workouts, and ERG mode functionality, group events, and yes, you can even create your own team and events. But no route creator.
As for setup, it was easy to download and install. Currently, it's only compatible with PCs and MacOS and offers no support for classic trainers. Meaning, you need a power meter or a smart trainer to use IndieVelo.
So I know Magic Road is going to be missed by a lot of you folks. It was definitely the most unique feature with RGT. I am curious to see if other apps step up and build something like that.
Most new platforms focus on either tech or features but find it hard to offer the whole package: community, tech, and gamification. You need serious backing for something like that.
So there you have it. If you're not into Zwift, don't worry—there are plenty of other options out there. Some of them are free or inexpensive, some of them are super techy, and some of them are just a lot of fun. Go out there and give your favorite platform some love.
Thanks for reading!